"Most problems could be diminished by the drinking of tea and the thinking through of things that could be done while the tea was being drunk. And even if that did not resolve the problems, at least it could put them off for a little while, which we sometimes needed to do, we really did."
– Blue Shoes and Happiness, Alexander McCall Smith
Cups and Teas is a lovely little tea-shop in Besant Nagar, tucked away on a quiet leafy lane that leads towards the beach. It serves over seventy types of tea, simple organic food and homemade chocolates. I love the vibe of the place, with its wind-chimes, little shelf of books and its display of terracotta mugs and designer teabags. On Sundays, a group of science fiction writers get together and have a brainstorming and quiz there, and in the sweltering hot afternoon, young artists sit on the cane chairs outside and pamper the street dogs passing by with food and love.
I used to love to work there on the weekends, on the table facing the road, enjoying the house special Kashmiri Kahwa or one of their many fruit teas every few hours and savouring the silence and tranquility of the place that evoked my childood in Madras of the nineties. Now I am not sure if I will ever go there again.
But this post is not about nostalgia or a speculation on when the world will be back to normal. Recently I have been wondering often if tea is more conductive to creative writing than coffee. While black coffee was a rather suitable beverage to assimilate concepts like digital electronics and the statistical theory of communication that I studied for my undergraduate degree, I am now beginning to wish I had drunk more tea while working on my master's thesis on metafictional novelists. Inexplicably, tea seems to be the more suitable beverage for creative work.
I picked up The Book of Tea in a Tokyo bookshop a few years ago. I look up at it on my shelf as I type these lines, the presence of the book exuding the stillness within its words. Gentle and profound reflections on art, life and culture elucidated as though in a conversation with a friend over a simple cup of tea.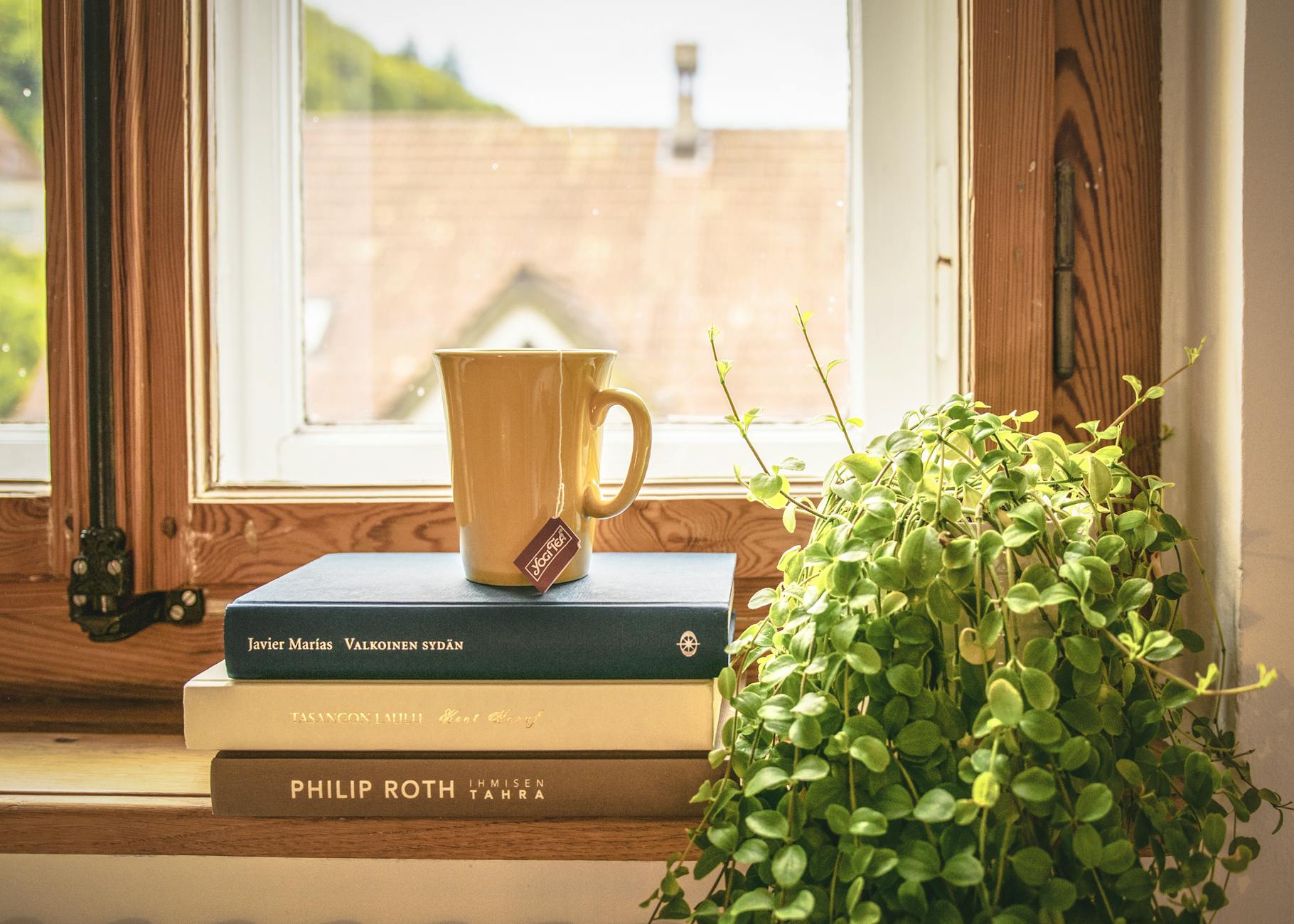 "The heaven of modern humanity is indeed shattered in the Cyclopean struggle for wealth and power. The world is groping in the shadow of egotism and vulgarity. Knowledge is bought through a bad conscience, benevolence practiced for the sake of utility. The East and the West, like two dragons tossed in a sea of ferment, in vain strive to regain the jewel of life. We need a Niuka again to repair the grand devastation; we await the great Avatar.
Meanwhile, let us have a sip of tea. The afternoon glow is brightening the bamboos, the fountains are bubbling with delight, the soughing of the pines is heard in our kettle. Let us dream of evanescence, and linger in the beautiful foolishness of things.
Nothing is more hallowing than the union of kindred spirits in art. At the moment of meeting, the art lover transcends himself. At once he is and is not. He catches a glimpse of Infinity, but words cannot voice his delight, for the eye has no tongue. Freed from the fetters of matter, his spirit moves in the rhythm of things. It is thus that art becomes akin to religion and ennobles mankind."
The Book of Tea, Kakuzo Okakura