A little note I wrote after attending a wonderful discussion on literary fiction at Waterstones, Gower Street in July 2017. The Oxford Creative Writing MSt Course Director Dr Clare Morgan, and tutors Roopa Farooki and Alice Jolly were on the panel along with the novelist Miranda Gold.
The discussion ventured towards the marketing of fiction and how commercial fiction was being promoted ensuring its high visibility to potential readers when compared to literary fiction. On being asked about the difference between literary and commercial fiction, each of the writers emphasised that they wrote fiction to tell a good story, without specifically considering the literary/commercial aspect.
One of my objectives of studying a Master's degree in Creative Writing was to comprehend this difference. Today readers and writers have moved beyond the textbook definitions of character/plot driven fiction, and the focus as the tutors rightly said was to tell a good story. I think Yann Martel has the best definition of what makes good literature when he says "That is the greatness of literature, and its paradox, that in reading about fictional others we end up reading about ourselves. Sometimes this unwitting self-examination provokes smiles of recognition, while other times, . . . it provokes shudders of worry and denial. Either way, we are the wiser, we are existentially thicker."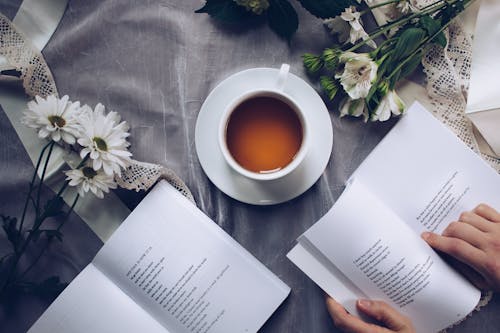 After the discussion, I had the pleasure of meeting my tutors and the writer Miranda Gold who spoke about her novel Starlings. Like Martel's view on the greatness of literature, Gold's essay on reading as alchemy is an exquisite articulation of the process of reading and how the words open doors which connect the reader and the writer on the page. She says, 'Reading and writing, two supposedly solitary activities, are, in fact the most intimate of unions. When the words on the page spark recognition or tap into a latent but never fully articulated sense we might have always had, it can feel as though those words might have been written for us, that we understand and are understood. It is not about time or place, it is not about facts or details – it is about making a connection'.
Source: The Importance of Reading: 'Reading as Alchemy' by Miranda Gold